We are proud that our bags, made with carefully selected materials and refined skills,
are selected as something that will last a life-time.
The moment someone sees it, does it move them to say "I want it". Since our founding we have been challenged by and met various orders. We believe the experiences made from that will lead customers to choose "genuine" bags made by Masumi Hono that can be valued as "lifelong products".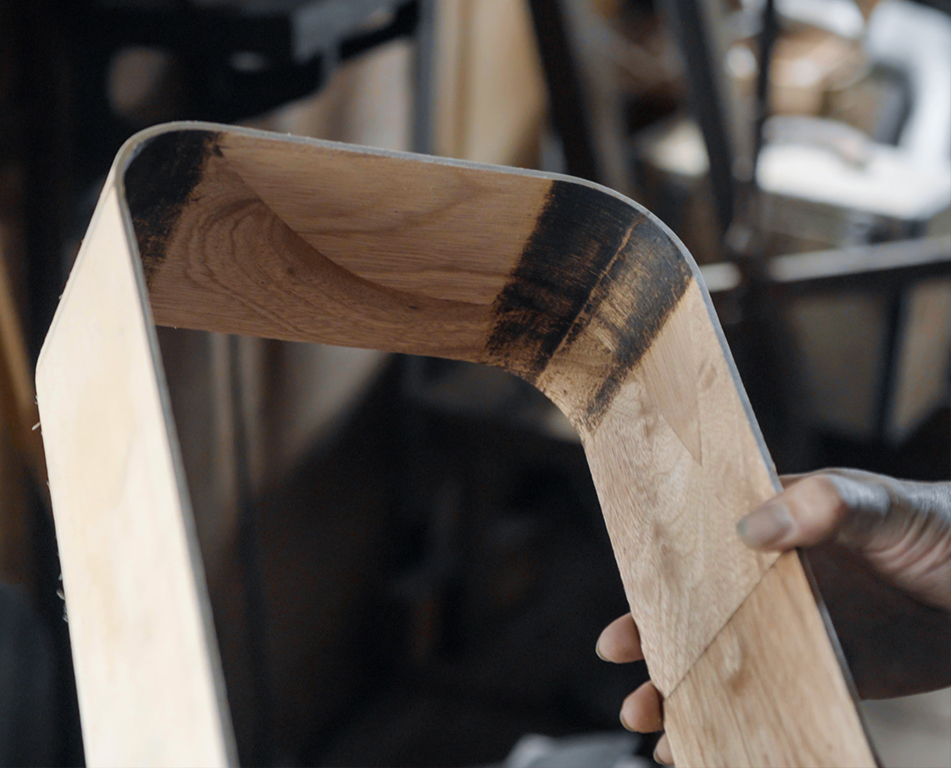 Since its founding, the woodworking department has been unique to Masumi Hono as a bag manufacturing company.
While outsourcing is common, as bag craftsmen, we make our own wooden frames in order to acquire techniques for making the bags from the prototype. Thus, quality can be improved and unique specifications of the bag can be attained.
- High Durability
High durability can be maintained by using wood of varying thicknesses and sizes depending on the size of the bag and the weight of its intended contents.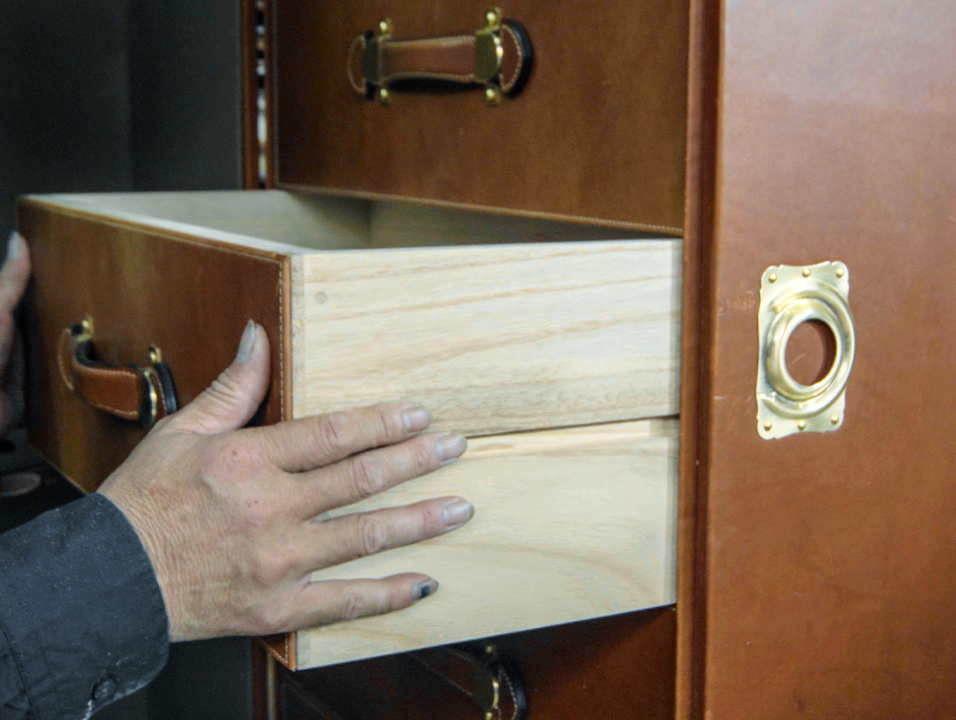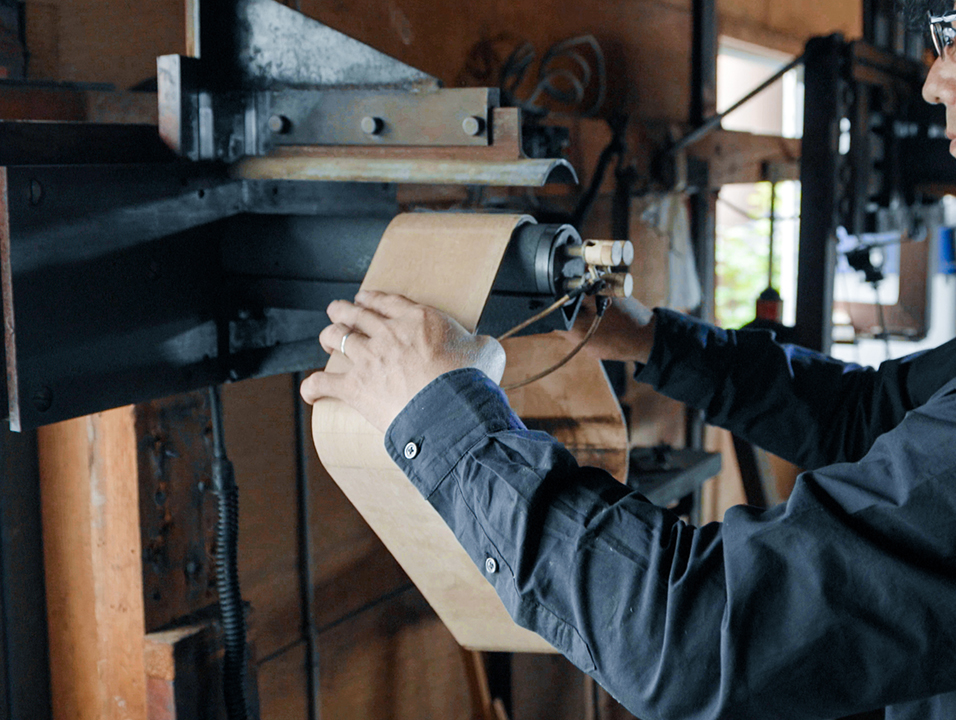 - Free Design
Freedom to make something from as large as a wardrobe steamer trunk to as small as a round hat case, regardless of size and shape.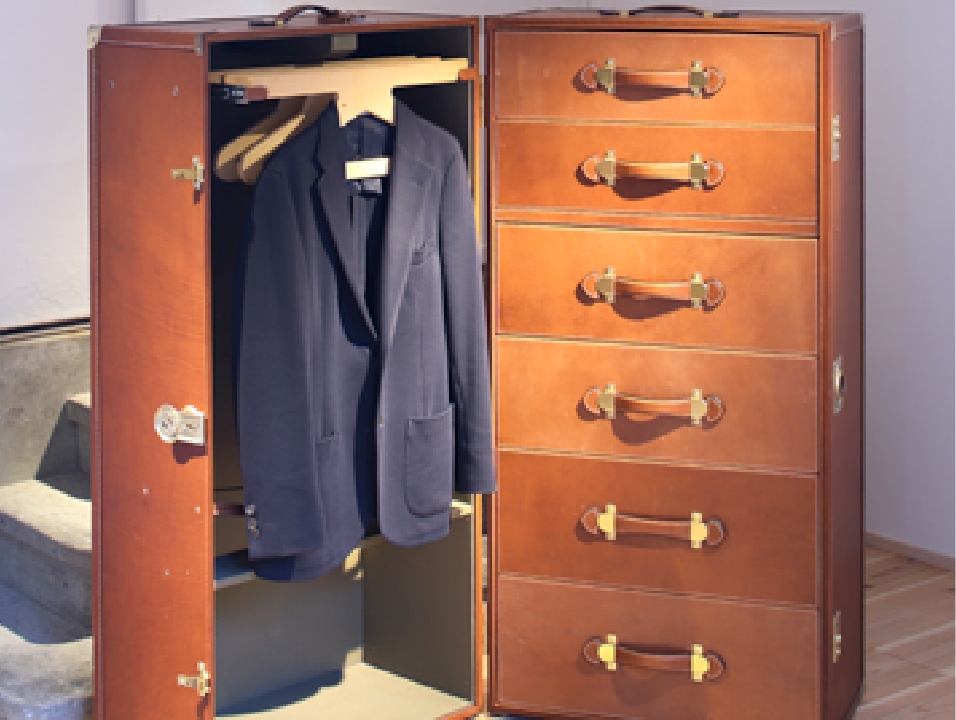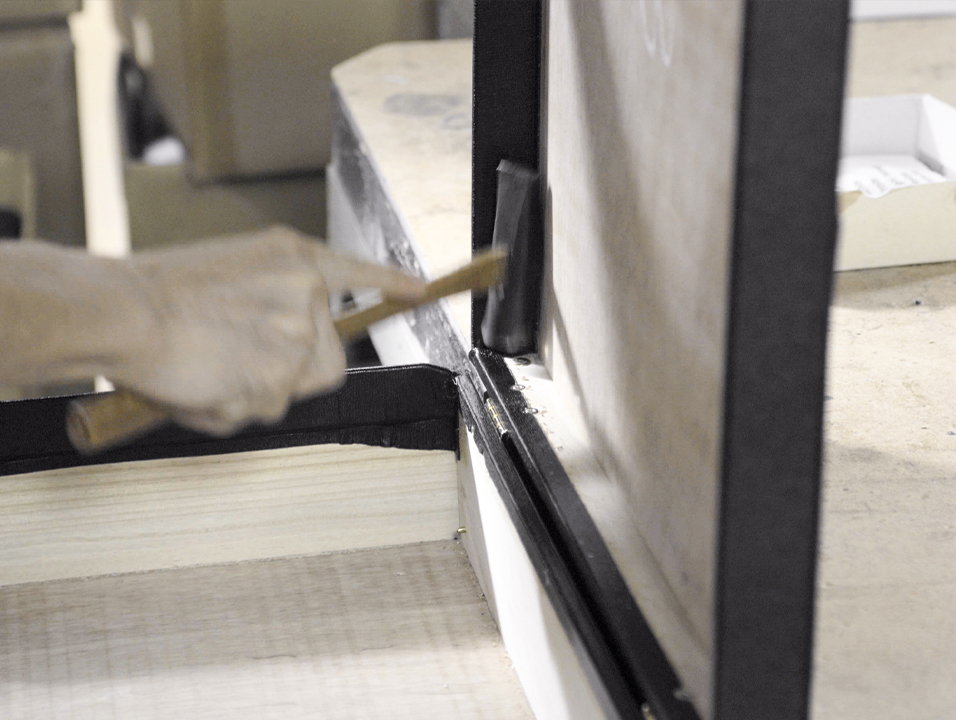 During the bag manufacturing process, technical processes are lost due to the priority of productivity.
Masumi continues to pass on such traditional techniques as hand sewing, edge polishing, and more.
- Hand Sewing
Hand sewing is very time-consuming work. Skills are required to sew cleanly and quickly, if you do not sew with the same strength and rhythm, the stitches will be irregular.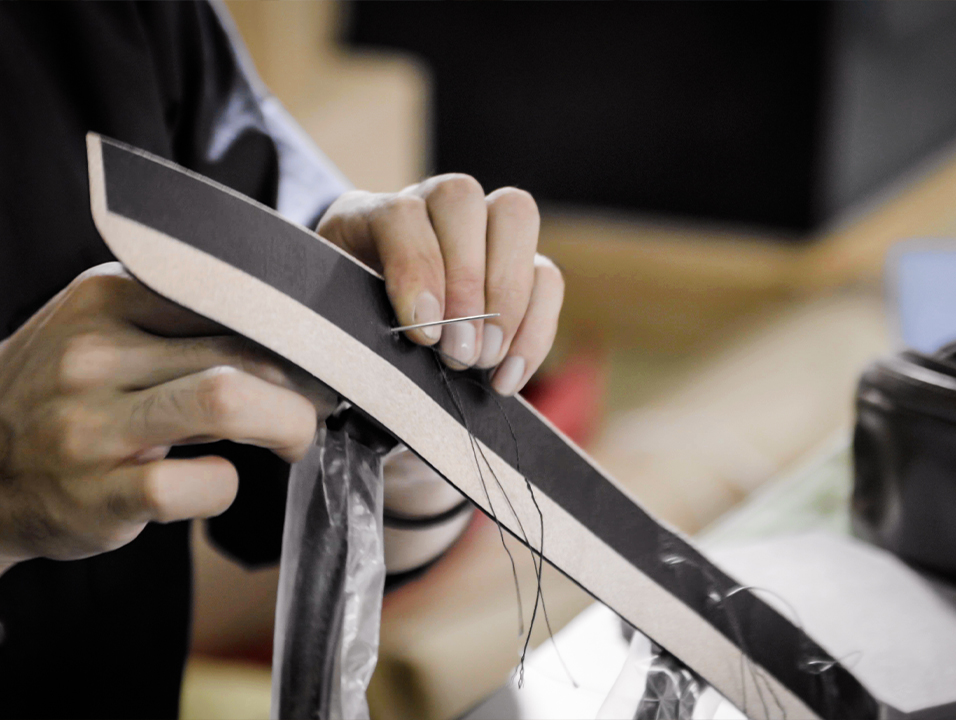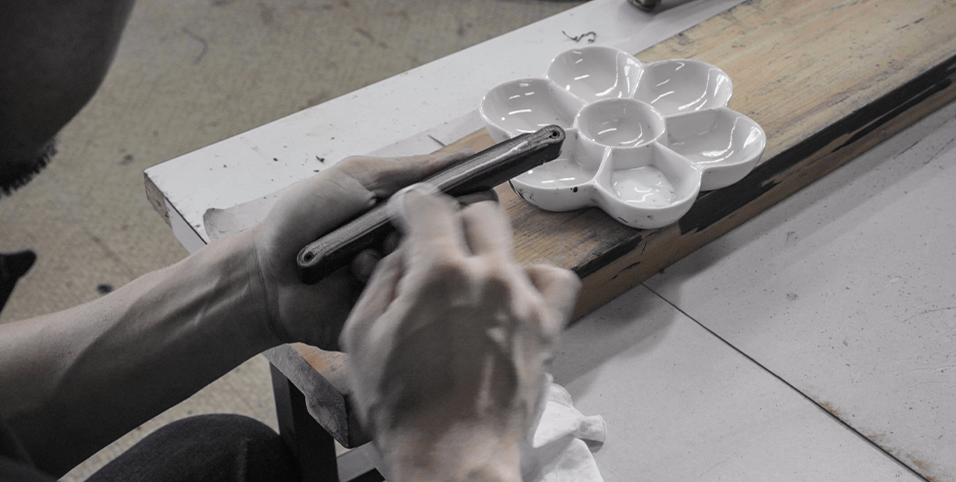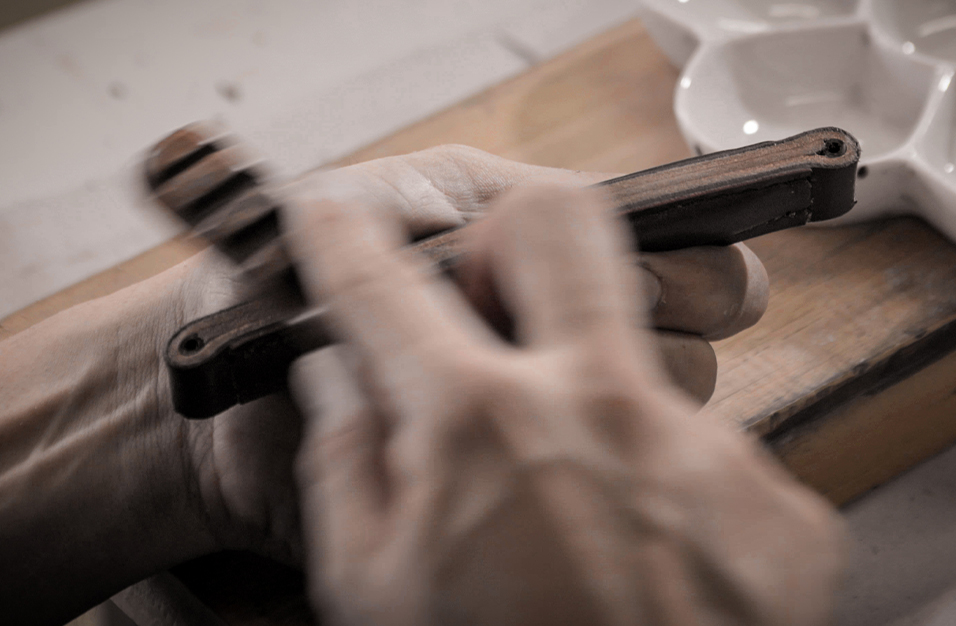 - Edge Polishing
A process of repeatedly polishing the cross section of leather with dye and wax. This can be laborious because it is done by hand. Generally, the dye is applied by machine, but if you don't have a delicate touch you can't get a clean polish. So it can be said that this work requires great skill.
As with hand sewing, other companies are shifting to pigment coating by machine for productivity, so the number of skilled workers who can hand polish edges is decreasing.
You can see the difference in bag manufacturing when specialized equipment is available.
By owning various speciallty sewing machines which are scarcely available in Japan, and combining that with the skills of our craftsmen, we can produce products that only we can make.
- Speciallty Plywood Sewing Machine
This machine has enough horsepower to sew through plywood. It was manufactured over 40 years ago, and there are no more manufactures that make it or its parts. It is very difficult to sew while trying to make adjustments, and in order to get the knack for sewing precisely you would have to sew about 10,000 pieces first.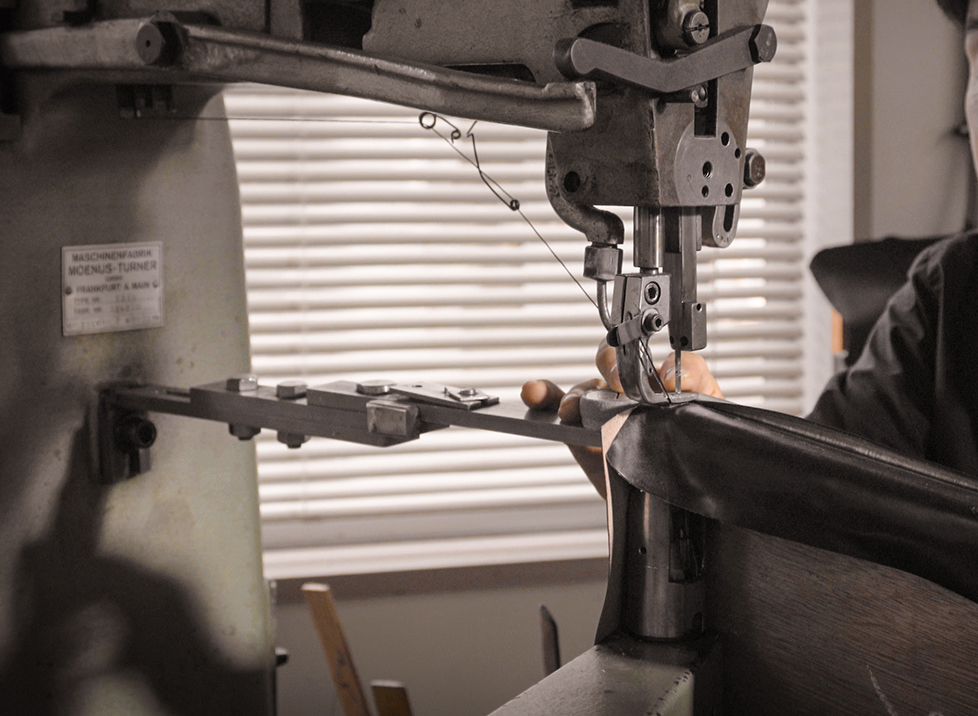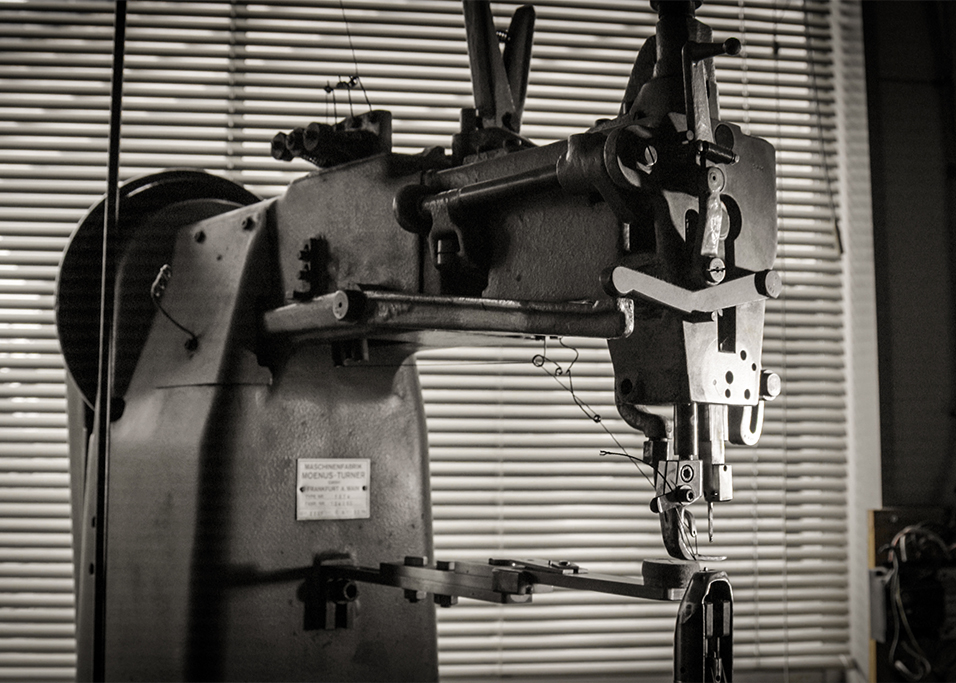 - Specialty machine for sewing with thick threads
To sew bags with deep bottoms special machines that can handle thick thread are required, only craftsman with the highest level of skills can use an ordinary machine to sew beautifully. Since the bag is sewn in an unstable state, only craftsmen that have had at least 5 years of sewing experience and who have passed the company's practical ability standards can operate it. It is a machine that requires a careful eye and a precise touch.
- Machine requiring high thread adjustment technology
A special machine called a "needle feeding" sewing machine, that has an unusual design. This machine requires high thread adjustment technology and is extremely difficult to handle because the stitch interval changes depending on the users applied force.
We have only a few craftsmen who have master it, and Masumi owns the only one of its kind in Japan.