We offer bags made with carefully selected materials and refined techniques.
Pride in being chosen as a "Lifetime Product
The first thing is whether or not the product moves a person's heart to want to own it the moment he or she sees it. Since our founding, we have taken on the challenge of fulfilling a wide variety of orders. We believe that the accumulation of this experience is the quality of Masumi's "genuine" bags, and leads to our customers choosing valuable "lifetime products.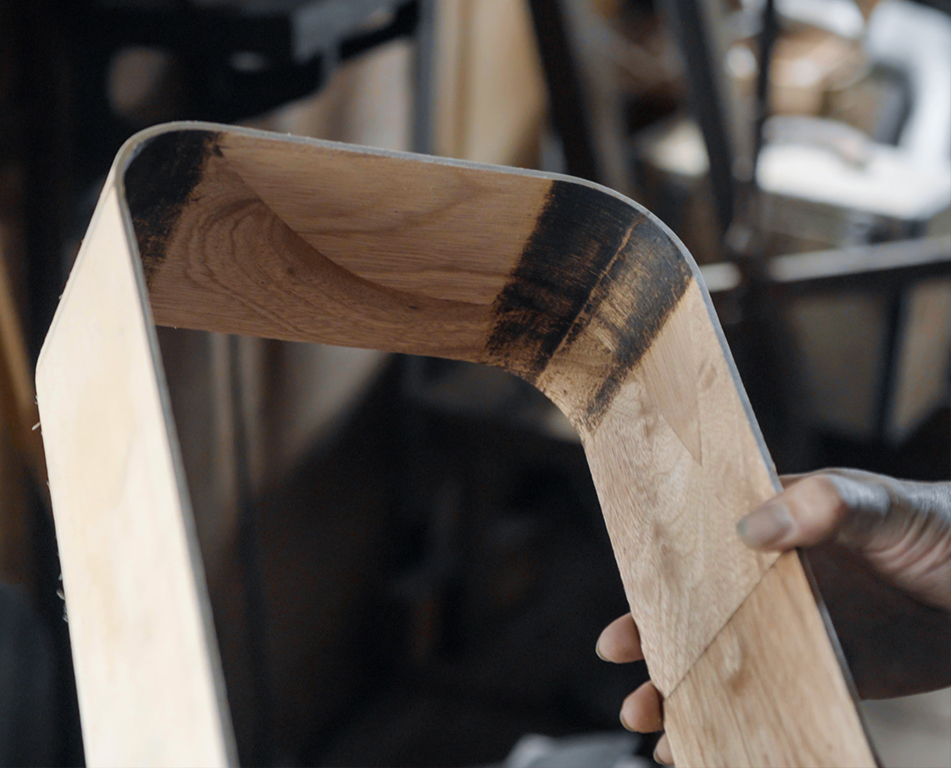 Masumi is unique as a bag manufacturing company We have had a
"Woodworking Department" since the establishment of the company.
While outsourcing is the mainstream, we, as bag craftsmen, make our own wooden crates in order to carry on the technique of making bags from prototypes. This allows us to improve quality and realize unique bag specifications.
- High durability
The ability to use a wide variety of thicknesses and sizes of wood, depending on the size of the bag and the weight of the items to be stored, allows for high durability to be maintained.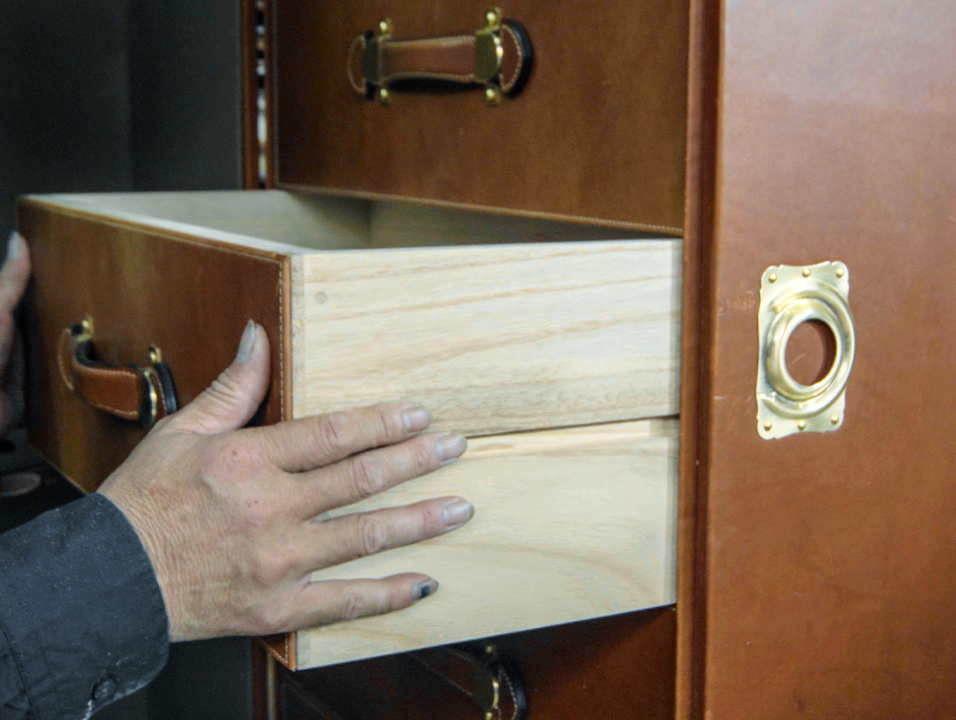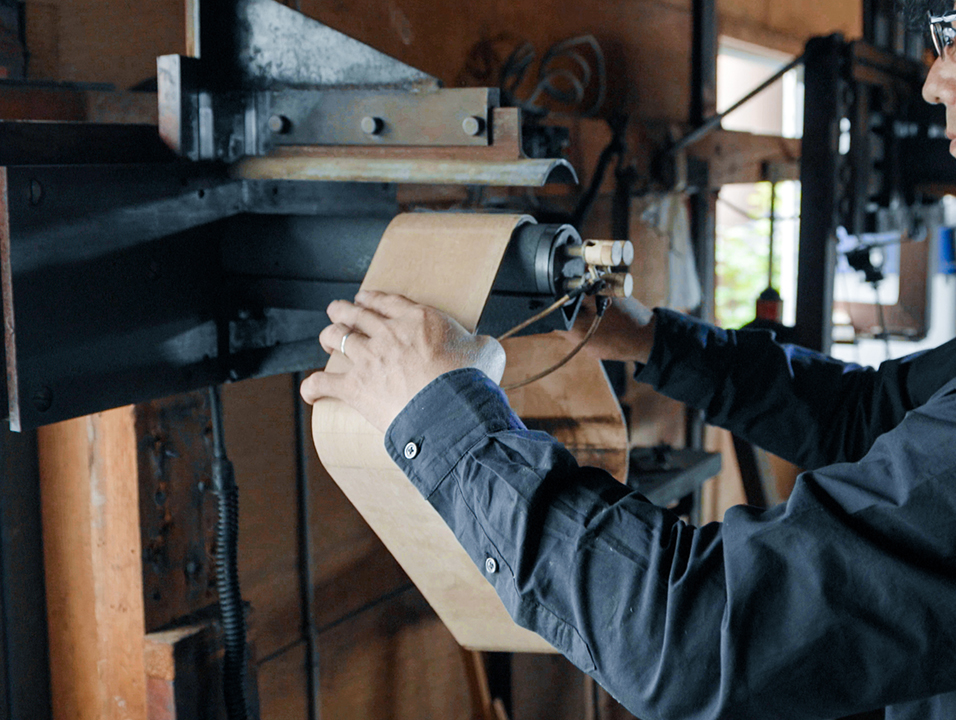 - Free design
You can make any size and shape you want, from large fixtures like a ship's dance to round wooden crates like a hat case.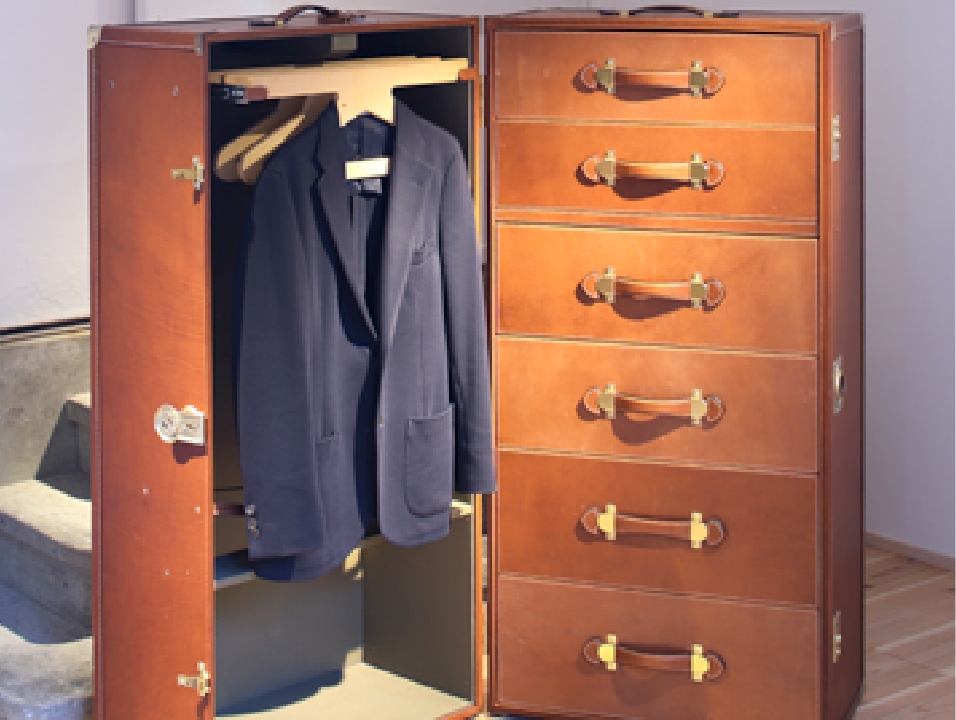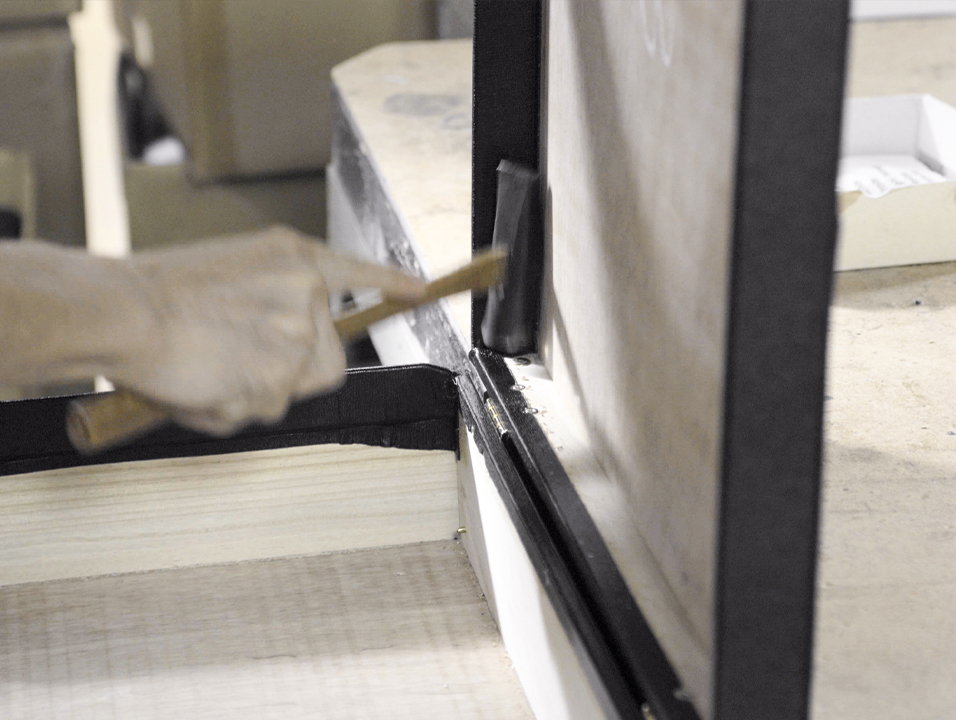 In the bag manufacturing process, there is a technical process that is being lost due to the prioritization of productivity.
Masumi continues to carry on such traditional techniques (hand-sewing, koba polishing, etc.).
- Hand-sewn
Hand sewing is a very time consuming hand sewing process. It requires skill to sew neatly and quickly because the stitches must be stitched with the same force and rhythm or the stitches will be disrupted. World-class bag makers sew bags using this method.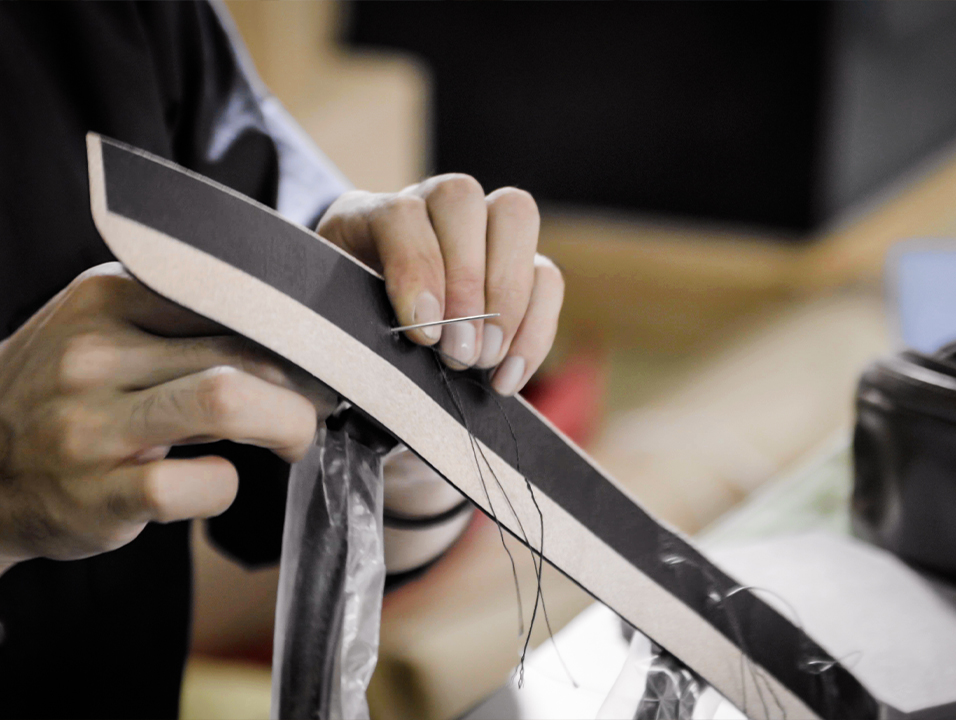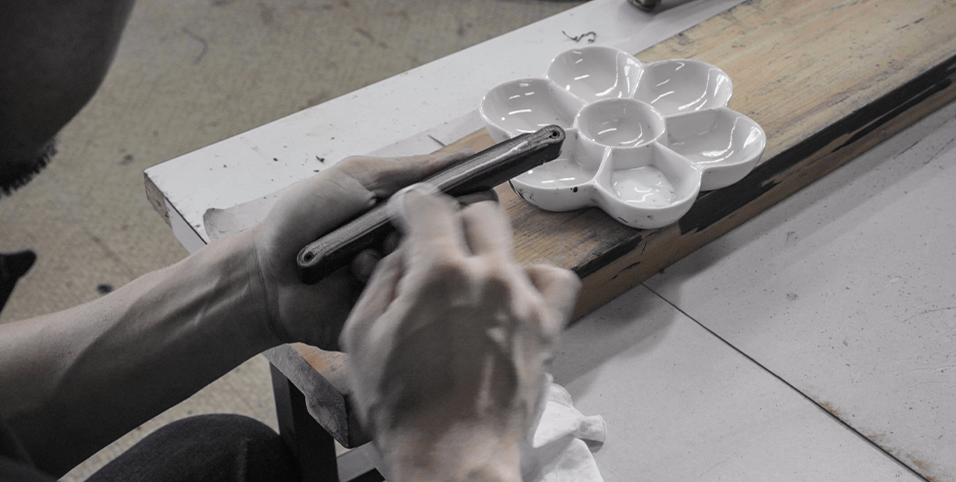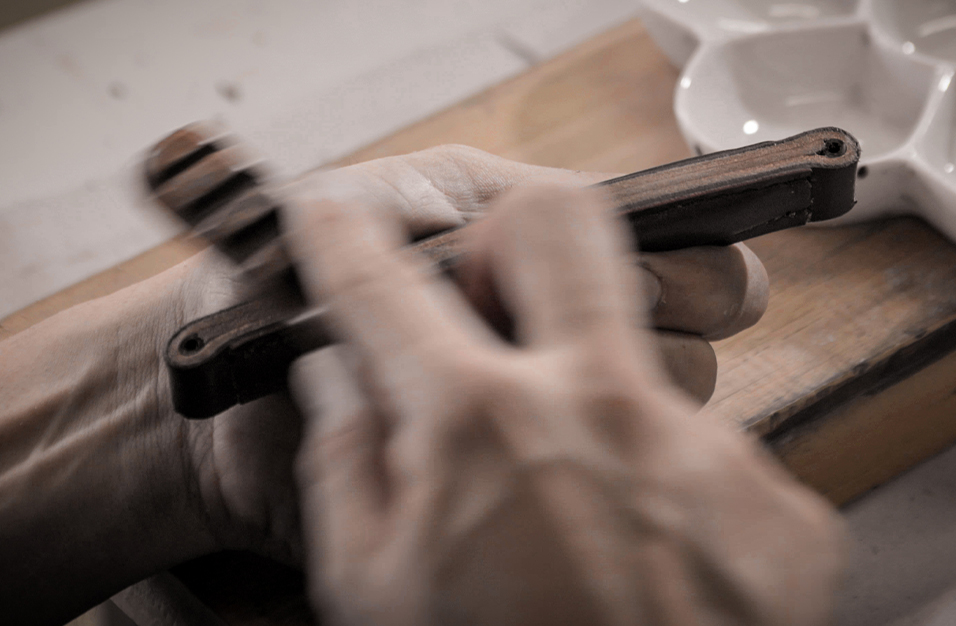 - Polishing of the skin
This is the process of polishing the cross section of leather repeatedly with dye and wax. This is a time-consuming and labor-intensive process performed by hand. Generally, pigments are applied by machine. It is not possible to polish cleanly without a delicate feeling in the fingertips. It can be said to be a highly skilled process. As other companies are shifting to machine pigment application for the sake of productivity, the number of skilled craftsmen who can perform koba polishing is decreasing.
In bag making, dedicated equipment makes a difference in processing.
We own only a few special sewing machines in Japan, and by combining them with the skill of our craftsmen, we are able to produce the only boxed bag products in Japan.
- Special sewing machine for sewing whole plywood panels
A sewing machine with so much horsepower that it can sew through plywood, but because it is over 40 years old, there are no production manufacturers or parts, so it is very difficult to sew while taking care of adjustments, and it takes about 10,000 stitches to get the hang of sewing neatly.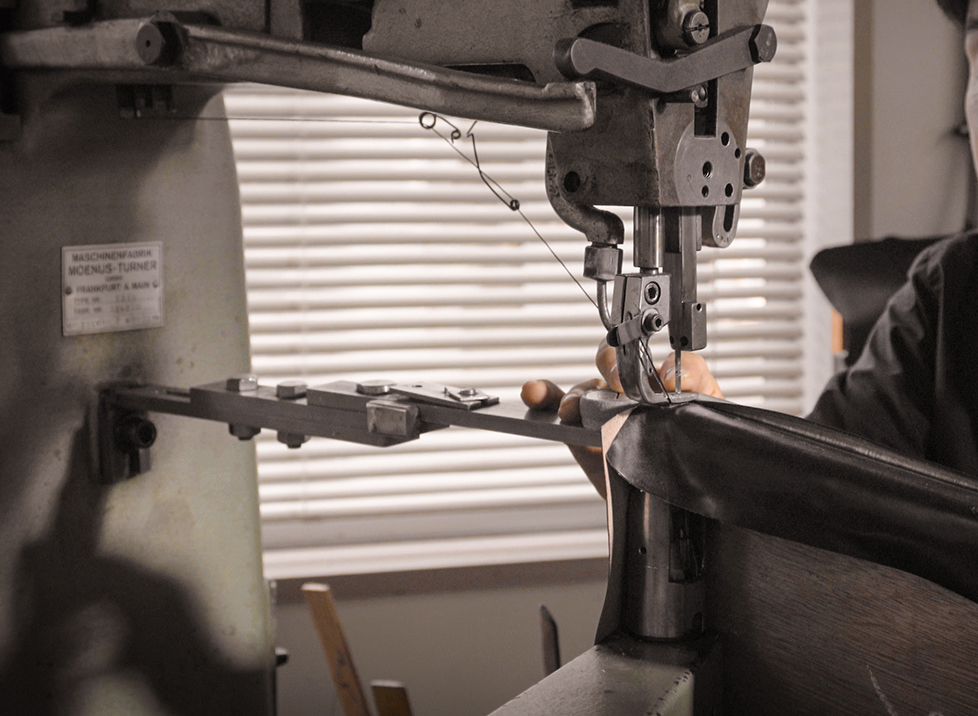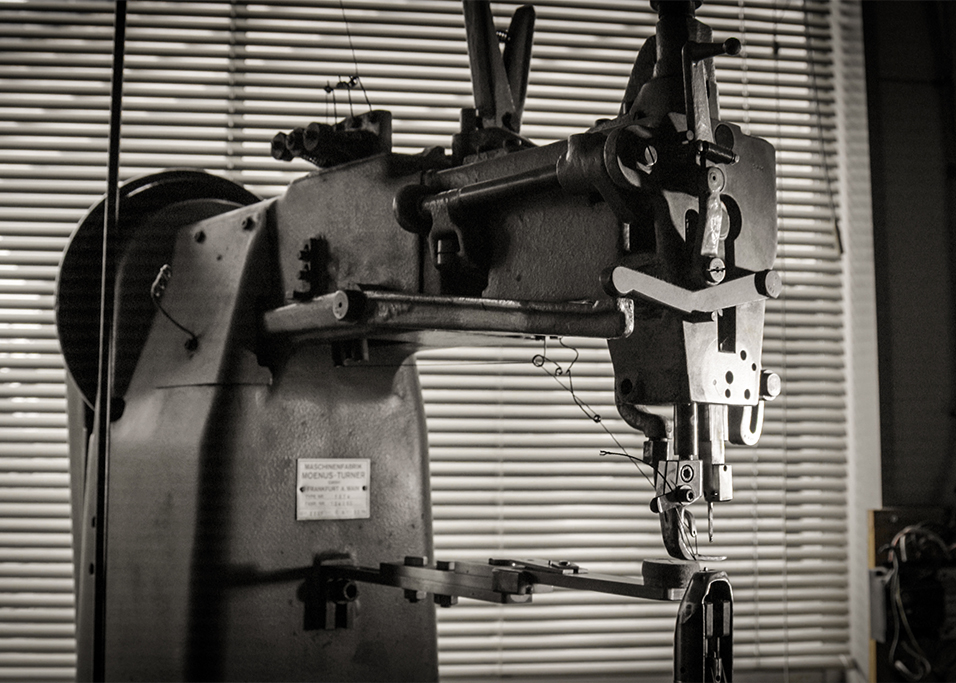 - Special sewing machine capable of sewing thick threads
Only a highly skilled craftsman with a regular sewing machine can sew cleanly on a special sewing machine that can sew the thick threads required for bags with deep bottoms. Since the bag is sewn in an unstable condition, only craftsmen who have at least five years of experience with regular sewing machines and who meet our standards for practical skills can use our machines. This sewing machine requires both visual and fingertip feel.
- Special sewing machine requiring high thread adjustment technology
Special sewing machines, called needle-feed machines, are rare today. It is a very difficult machine to handle because it requires a high level of thread adjustment technology, and the stitch intervals vary depending on the strength of the craftsman. There are only a few craftsmen in our company who know how to use this machine, and Masumi is the only company in Japan that owns this machine.