Masumi Hono's skills have progressed with Toyooka's bag industry
Toyooka has a long history of bag manufacturing, a wicker basket dating back to the mid 8th century still remains at Shosoin Repository. In the 15th century, "yanagi-gori (wicker trunks made from willow)" were widely distributed from Toyooka's "Kokonokai-ichiba".
Eventually, in the Meiji era (late 19th c.) when western culture was rapidly spreading, Toyooka began producing wicker luggage and through its cultivation channels Toyooka became known nationwide as a manufacturer of bags.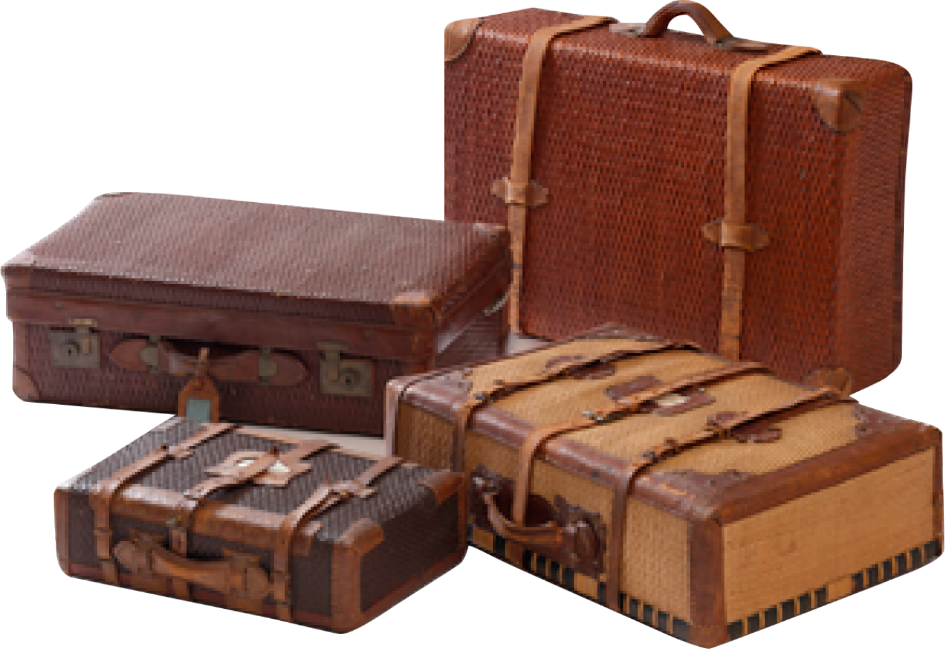 1916.
A lacquered "New Model Bag" with lock is introduced, making the yanagi-gori luggage even more bag like.
Kensuke UEMURA, the founder of Masumi Hono, is said to have been involved with the creation of this new model. Confident in the future of the bag industry, he focused on leather products and replaced willow with leather to develop the first "box-shaped bag" in Toyooka.
This was the beginning of Masumi Hono.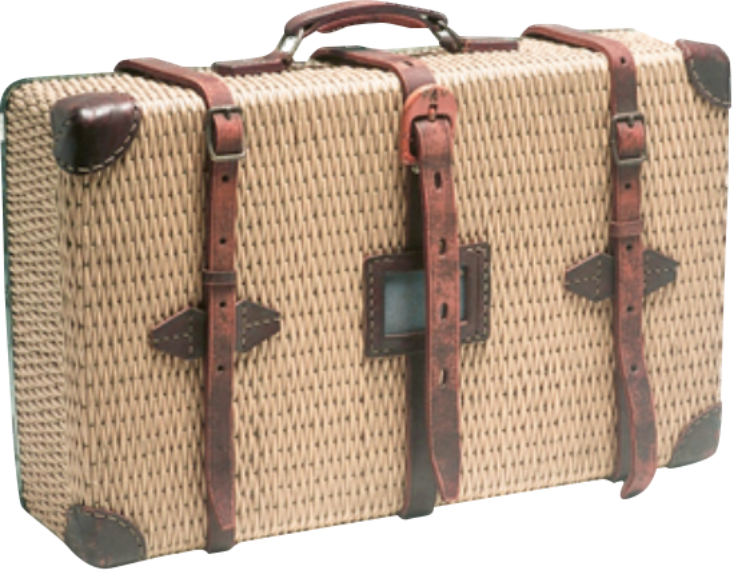 From the 1950s to the 1960s, when overseas travel still wasn't common, many tour conductors and overseas business travelers favoured Masumi Hono's travel bags.
Among them, the original "Masumi Line" designed travel bags launched in the 1960s, were so popular that they were exported overseas. Founder UEMURA said, "Making something that is already in the market is boring." These words are backed by the spirit of Masumi Hono, which has been particular about originality since its establishment.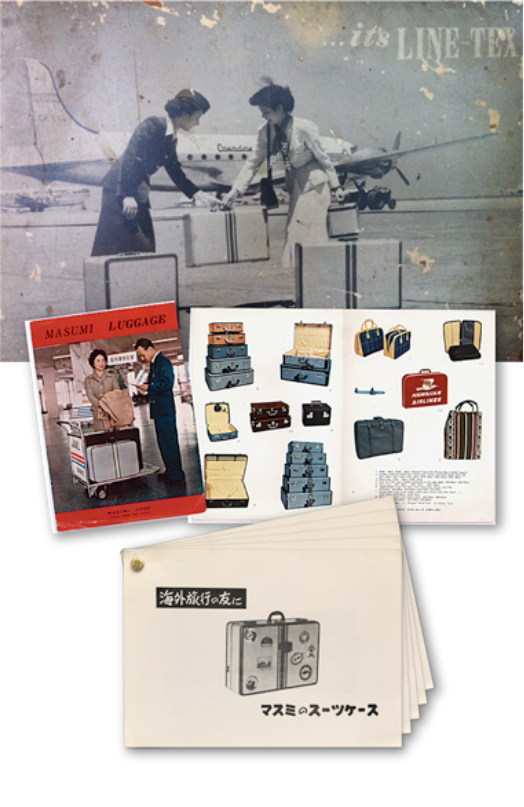 The 1964 Tokyo Olympics marks the beginning of the company's high-growth period, when Masumi Hono made a carrying case for the Olympic torch. This encouraged them to further improve their techniques during this period's turning point.
In 1984, Masumi Hono made a "wardrobe steamer trunk" for the Crown Prince (at the time) of Japan's trip abroad.
In the olden days when sea voyages were mainstream, "wardrobe steamer trunks" stored clothes beautifully and could be used as a chest of drawers while onboard.
Masumi Hono is able to create such trunks because of their woodworking department that has both furniture and bag making techniques.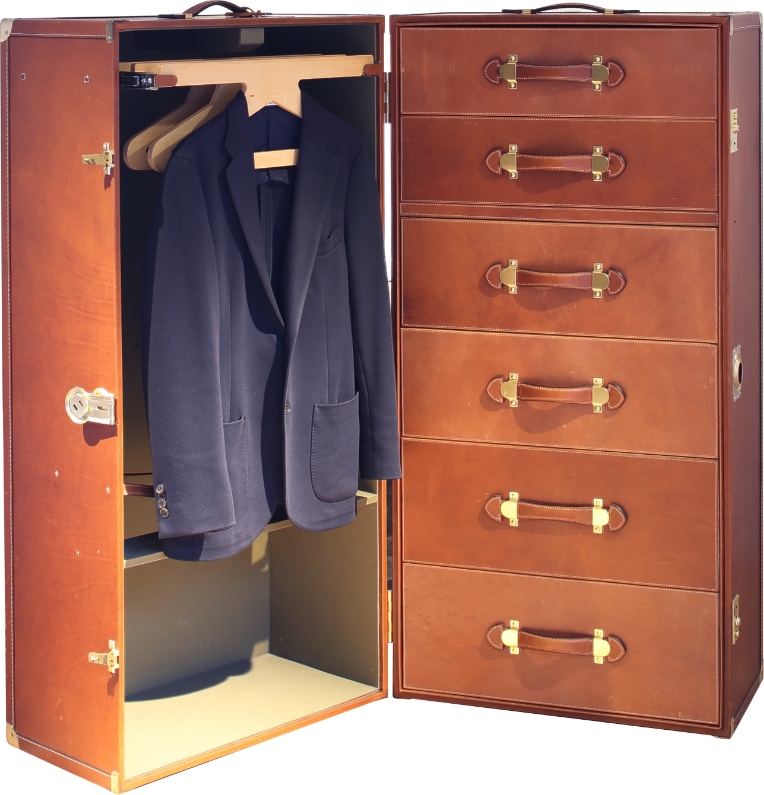 In 2019, Michio UEMURA, the second president of the company, was the fifth person in Japan to be certified as "JAPAN LEATHER GOODS MEISTER" (bag category) by the Japan Leather Industry Association.

*What is JAPAN LEATHER GOODS MEISTER? A system that was started with the aim of maintaining, improving, and passing on technology. As well as nuturing future generations, and cultivating the leather industry by commending and promoting the outstanding skills of Japan's leather craftsmen, making them widely known to consumers worldwide.
In 2022, as testimony for the company's involvment to prevent global warming, we were certified as a cooperating company of "Yabu City Forest Offset Credit Project", a project in the local Tajima area. A project to maximize the CO2 absorption of forests, we are actively promoting the purchase of timber produced by the thinning of municipal forests, and continue to support the creating of sustainable and healthy forests.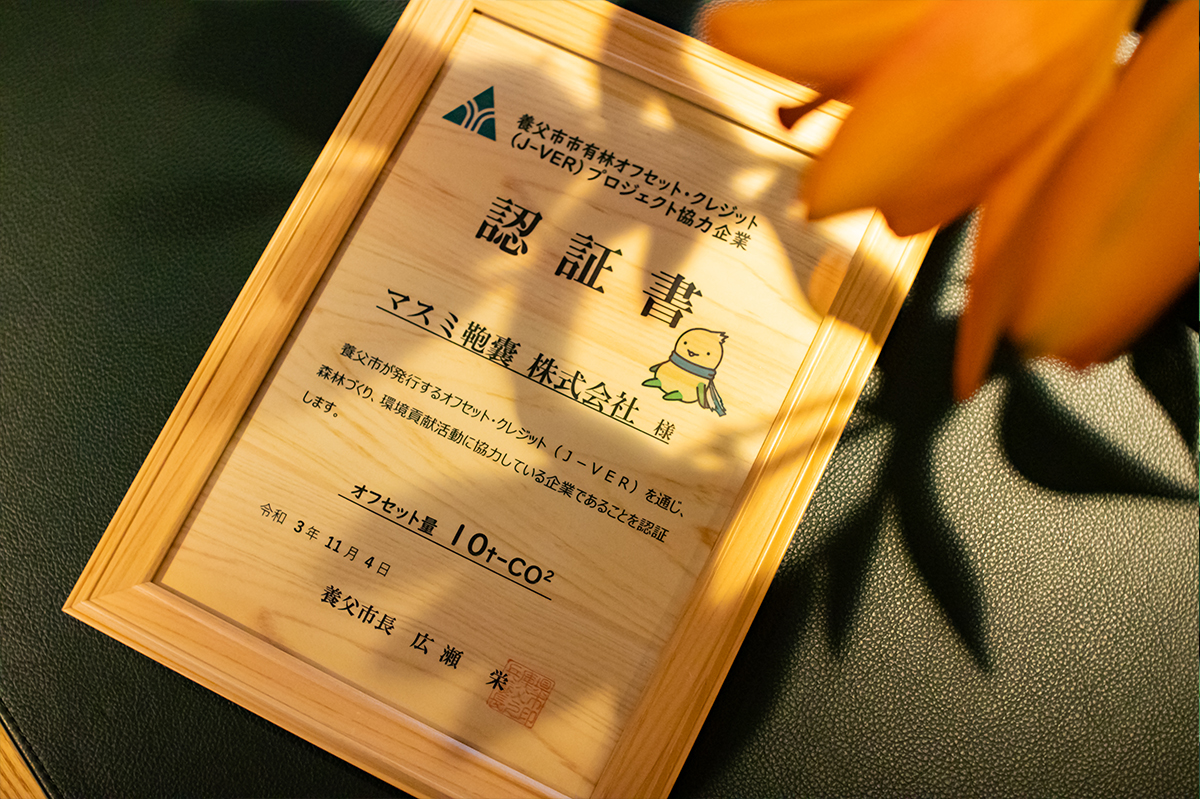 SDGs Goal 14. Efforts to "Protect the Richness of the Sea".
Marine plastic waste has become a serious problem.
Fishing net waste accounts for about 30% of marine debris washed ashore on Japan's coast. Masumi Hono participated in the "Toyooka Bag Fishing Net Recycling Project", creating upcycled products reborn from fabrics made from these recycled fishing net waste. A work bag was produced in a collaboration project with the women's fashion magazine "25ans", for "tale of the sea" with model TAO, who supervised the design.
Part of the proceeds goes towards marine conservation efforts through the Nippon Foundation "SEA AND JAPAN PROJECT".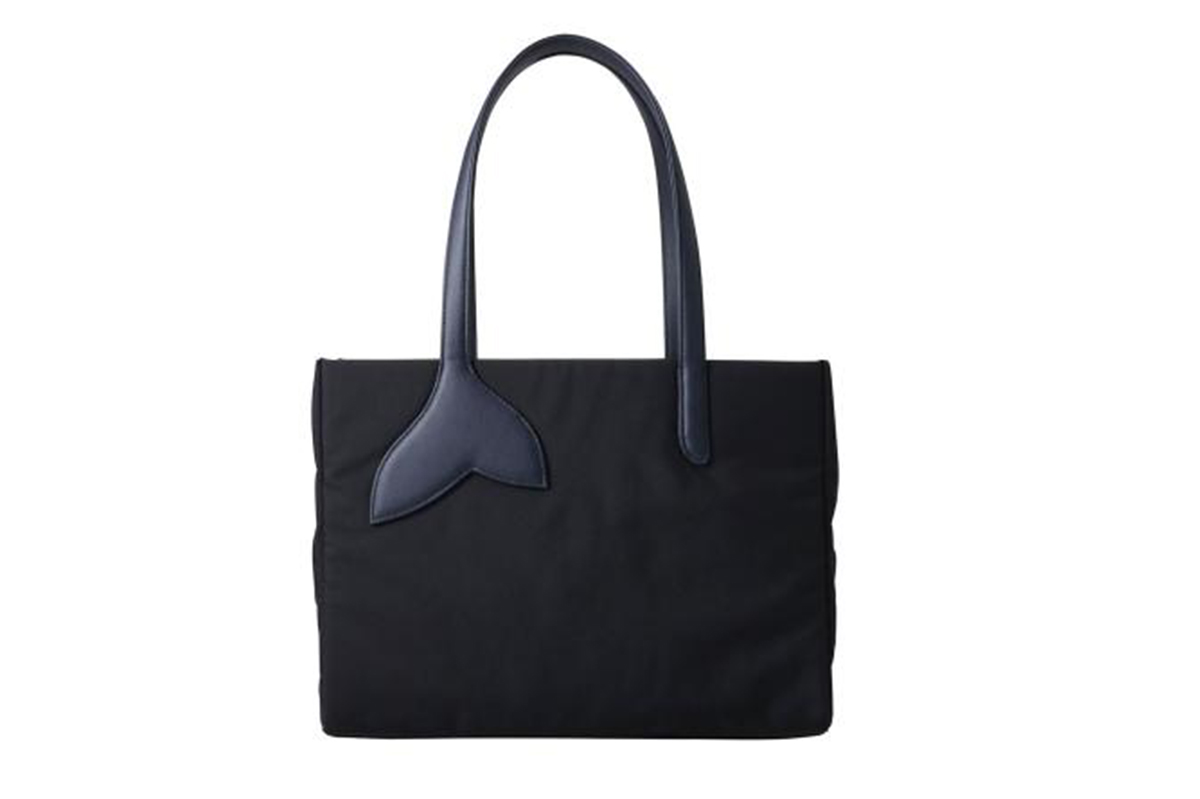 What hasn't change in 100 years,
are the things that we have made,
which aren't just bags, but "Masumi Bags".