Masumi's history of refining its technology together with Toyooka's bag industry
The history of bag making in Toyooka dates back to the Nara period (710-794), when "Yanagibako" (a kind of box made of willow) was presented to the Shosoin Temple in Nara. 15 century, willow wicker was widely distributed from the "Kujitsu Market" in Toyooka. In the Meiji period (1868-1912), with the influx of Western culture, the "yanagi-gori" bag was born in Toyooka. Toyooka became known throughout the country as a bag production center because of the distribution channels cultivated by willow wicker.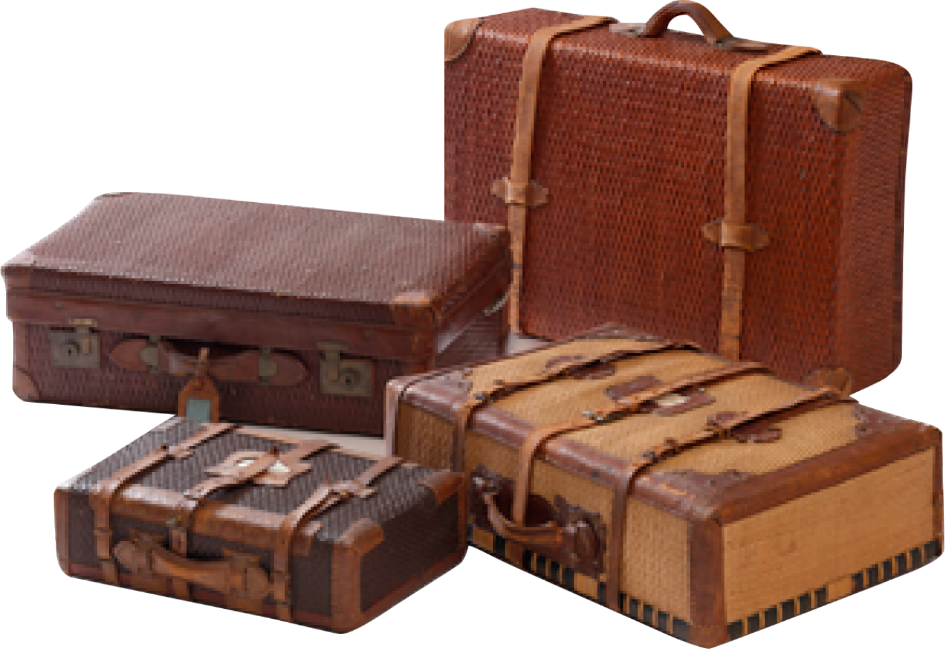 1916.
The "new type bag," a lacquered bag with a lock, has a more bag-like appearance than the Gyoryi bag. The founder of Masumi, Kensuke Uemura, is said to have been involved in its creation. Convinced of the future of the bag industry, Kensuke Uemura turned his attention to leather products and developed the first "box-shaped bag" in Toyooka, replacing willow with leather. This was the beginning of Masumi Bag Bags.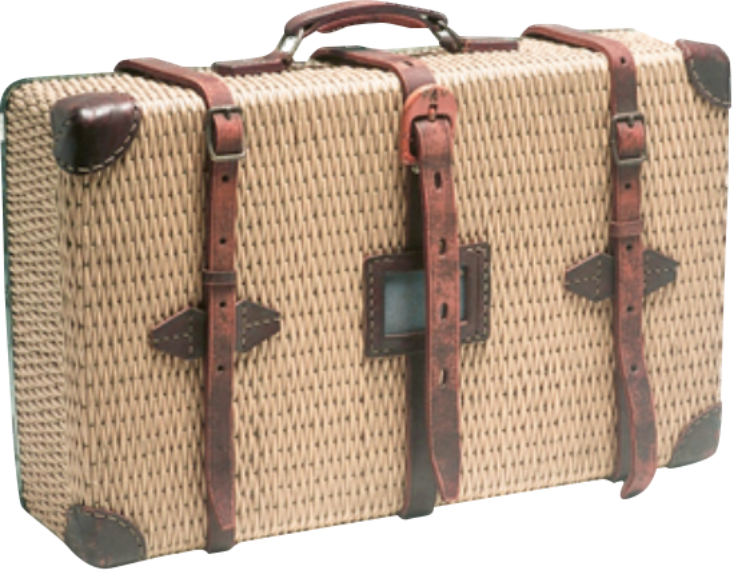 In the 1950s and 1960s, when international travel was not yet common, Masumi's bags for overseas travel were used by many tour conductors and business travelers. Among them, the originally designed "Masumi Line" bags, which started selling in the 1960s, were so popular that they were exported overseas. It is boring to make something that is already on the market," he said. These words of Kenjin Uemura, the founder of Masumi, are backed by the spirit of Masumi's insistence on originality since its establishment.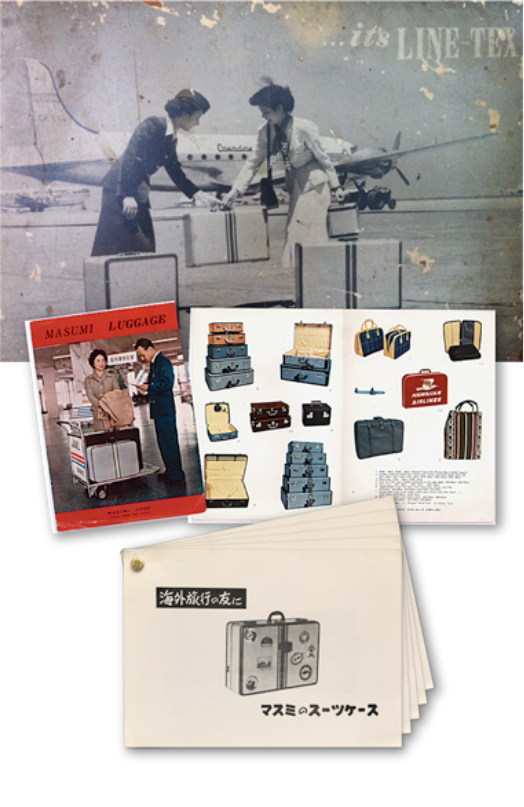 For the 1964 Tokyo Olympics, which marked the beginning of the high-growth period, we produced a case to carry the torch. Being able to serve this milestone of the times was an encouragement for us to further improve our skills.
In 1984, Masumi made a "boat dance" for the outing of the then Crown Prince of Japan. In the old days when traveling by ship was the mainstream, "ship's dances" were used as chests of drawers to beautifully carry clothes on board ships. It was made possible only by Masumi Bag Bag, which has a woodworking department and has both furniture-making and bag-making skills.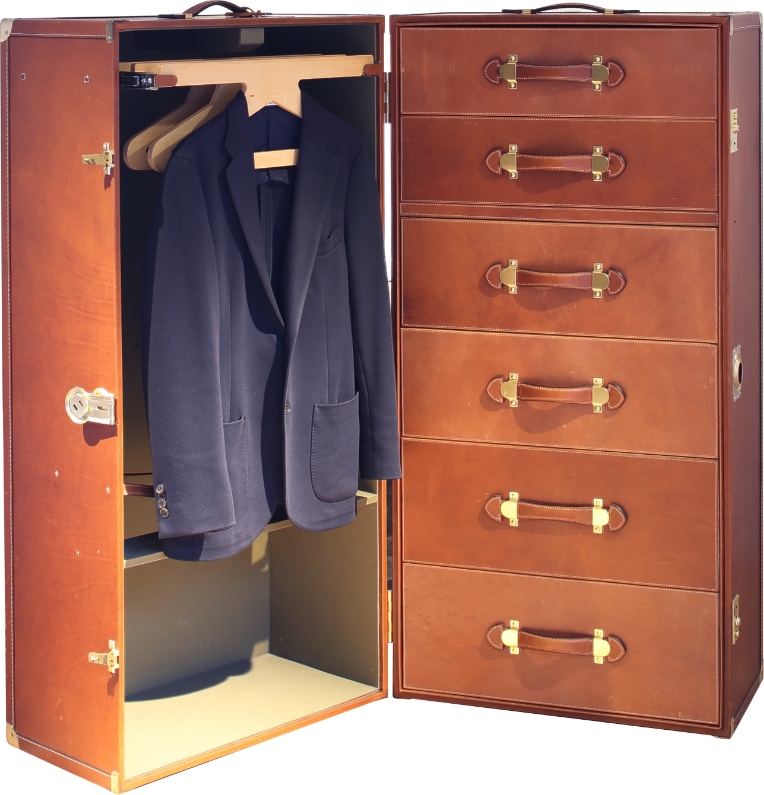 In 2019, Michio Uemura, the second generation, became the fifth person in Japan to be certified as a "JAPAN LEATHER GOODS MEISTER" (bag category) by the Japan leather goods industry association.

*JWhat is APAN LEATHER GOODS MEISTER? This system was initiated to honor and publicize Japan's outstanding leather product technicians and to promote awareness of them among consumers around the world, in order to maintain and improve their skills, foster future generations, and develop the leather industry.
2022 We were certified as a cooperating company in the "Yabu City Municipal Forest Offset Credit Project" in our hometown of Tajima as a sign of a company that cooperated in the prevention of global warming. In order to maximize the forest's ability to absorb CO2, we continue to support the creation of sustainable and healthy forests by actively purchasing timber from the city-owned forests of Yabu City, which are rich in greenery, as well as timber from thinning of city-owned forests.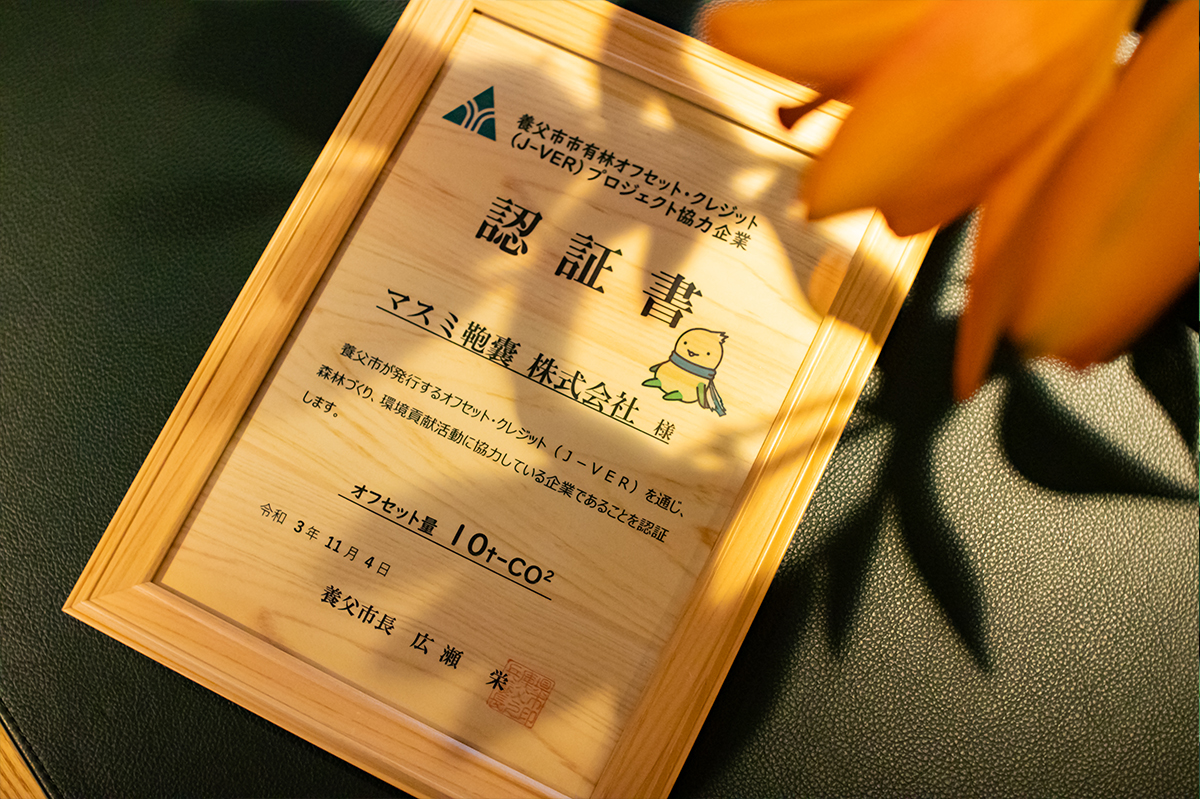 SDGs Goal 14: "Protect the richness of our oceans
Marine plastic waste is a serious problem. Scrap fishing nets account for about 30% of the marine debris that washes ashore on Japan's beaches. We are participating in the "Toyooka Bag Fishing Net Reclamation Project," which uses recycled fabrics from these waste fishing nets, adds value to them, and upcycles them into products.
In a collaborative project with women's fashion magazine 25ans (Vincent Tankan), model TAO supervised the design of a "tale of the sea" working tote.
A portion of the proceeds is used to support marine conservation efforts through the Nippon Foundation's "Ocean and Japan PROJECT.
What has not changed for a hundred years is
that what we have made is not a bag, but "Masumi's bag.